The EPD Study: Environmental Products Declaration
What is the EPD?
Not everybody is familiar with EPD. Let us first spend few sentences on what an Environmental Products Declaration (EPD) stands for.
Environmental Product Declarations (EPDs) form the basis for the data for assessing buildings on an ecological level. This is currently laid down in the new European Standards project "Sustainability of buildings". The Environmental Product Declarations are based on ISO standards and are therefore internationally aligned. They are suitable as proof of environmental claims in the public procurement arena. EPDs offer the relevant basic data on environmental properties of a product for sales and marketing purposes.
Most buildings are assigned to the building in one "system". A Type-III declaration for building products which also helps to assess the entire building, thus lent itself to being created. Resource consumption and environmental emissions are recorded throughout the entire manufacturing process. The resulting contribution to the greenhouse effect, or eutrophication or acidification of water can be quantified and assessed using Lifecycle Assessment methodology. Lifecycle Assessments also provide a systematic and standardised basis for data in order to create an ecological assessment of a building in the "modular construction system" from declarations on individual building products. In a lifecycle analysis, the entire life of the building, the building phase with possible conversions as well as demolition and disposal are taken into consideration and the contribution of the building products to energy efficiency or to other aspects of sustainable management of a building are represented.
The declaration includes statements on the use of energy and resources and to what extent a product contributes to the greenhouse effect, acidification, eutrophication, destruction of the ozone layer and smog formation. In addition, details are given about the technical properties, which are required for assessing the performance of the building products in the building, like durability, heat and sound insulation or the influence on the quality of the indoor air.
The ISO-Type-III declaration is directed at many target groups in regards to these qualitative statements about environmental performance of building products: Planners, architects, building companies, real estate companies, facility manager and of course the companies who are involved in manufacturing and serving the supply chain from raw materials to the building itself.
Does Natural Stone need an EPD?
Good question! It is nice to have a EPD, but do we really need it for business? Is it not enough to say natural stone is a green product, derives from nature and is good for humans to live with?
No, not any more. Within the European Union we have now the Construction Products regulation (CPR, www.cpr.eu), which forces the building sector to follow a variety of rules if one wants to continue to stay in the building sector.
The Construction Products Regulation
The Construction Products regulation is to ensure reliable information on construction products in relation to their performances. This is achieved by providing a "common technical language", offering uniform assessment methods of the performance of construction products.These methods have been compiled in harmonised European standards (hEN) and European Assessment Documents (EAD). This common technical language is to be applied by:
◼ the manufacturers when declaring the performance of their products, but also by
◼ the authorities of Member States when specifying requirements for them, and by
◼ their users (architects, engineers, constructors…) when choosing the products most suitable for their intended use in construction works.
National CPR product contact points
Under the Construction Products Regulation (Art. 10) Member States shall give information on rules and regulations for construction products.
Natural stone can fulfil these requirements only if it provides an EPD. This is "must", but a good thing at the same time. Why? Natural stone cannot compete against the marketing budget of the glass or ceramics industry. Natural stone has only a chance to show its superiority if the same scientific guidelines apply to the various construction materials.
Why was PE INTERNATIONAL of Germany selected to do this study?
The sustainability of the building depends on the quality of the building materials. That`s why the provable sustainable building products are considered already by planning and sourcing of materials today.
9 out of 10 top Green Brands use PE INTERNATIONAL. With over 20 years of expertise, PE INTERNATIONAL is the undisputed global leader in sustainability performance solutions. PE offers a blend of corporate and product sustainability software and consulting solutions for large and mid-market enterprises across all industries. As the only player with an end-to-end value proposition that addresses sustainability challenges across the board the expertise, data and experience are second to none: PE has several hundred multinational and over 1,500 customer accounts globally and has the largest, proprietary sustainability-related content database on the market today. More than half of the experts have over 10 years of sustainability experience.
Short answer: if all competitors of natural stone use PE INTERNATIONAL we have to play in the same league. EU and state administration worldwide accept PE which helps to avoid any further discussion.
What are the results of the EPD study?
End of May we finally had all papers. At the moment over 500 environmental product declarations (EPDs) for construction materials are sorted by categories. Natural stone was still missing. The development of an EPD was an obligation if the national stone industry wants to remain a player in the construction business. We are happy that the worldwide stone family understood. Otherwise the consumption of natural stone would have been hampered drastically. With the EPD we can compete in all categories: a façade made of natural stone is more energy efficient than one made of glass. Hard floor coverings made of natural stone make more sense than everything else.
If you look at the registry at IBU Berlin (google IBU Berlin, go to EPD and then to EPD per category) you find natural stone and: the EPD study looks very scientific, does this help in the market? Yes, the specialists in the big construction companies or the architects know how to calculate the figures. The answer is not that natural stone reaches 1.6 and ceramics only 5.8, because one has to refer always to the relevant building.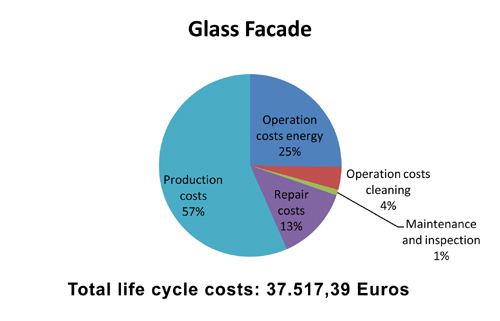 One example: If one has an office building in Dubai and needs hard floor coverings for all stories, the question is what to take. Now the architect or consultant has to calculate. How many square meters? Use and life cycle of the building? Air conditioning everywhere? For an average building this would mean for ceramics 5.7, for cement 4.2 and natural stone 1.5. The exact data may vary from building to building, from country to country, but the tendency is clear: on the long run natural stone outperforms everything else.
The complete study is available at www.construction-enironment.com/hp7884/Natural-stone-products.htm Contact office@euroroc.net for any further questions.
Why should an architect choose natural stone? An example.
One example where the EPD study helped the architects to choose natural stone is the Opera Tower in Frankfurt (Germany).
The question for Tishman Speyer was: what material to choose for the façade and the interior and the building? The choice came down to a mixture of glass and ceramics as frontrunner, but then the EPD application for this project provided a clearer vision.
Conclusion arrived at: over a life cycle of 50 years the saving was 16.251,12 Euros using a natural stone façade.
Co-sponsors of the EPD project for natural stone: www.wonasa.com and www.euroroc.net
Declaración Ambiental de Producto de la Piedra Natural (EPD)
En mayo de 2014 finalizó el estudio sobre Declaración Ambiental de Producto de la Piedra Natural. Este estudio fue realizado por la consultora alemana PE INTERNATIONAL , está registrado en el Institut Bauen und Umvelt e.V. (IBU) y ha sido copatrocinado por EUROROC y WONASA.
ENVIRONMENTAL PRODUCTION DECLARATION as per ISO 14025 and EN 15804

Owner of the declaration
EUROROC - European & International Federation of Natural Stone Industries
Programme holder
Institut Bauen und Umvelt e.V. (IBU)
Publisher
Institut Bauen und Umvelt e.V. (IBU)
Declaration number
EPD-EUR-2013253-CBG1-EN
Issue date
07.05.2014
Valid till
06.05.2019

Tiles and Slabs from natural stone
¿Qué es una Declaración Ambiental de Producto?
La declaración ambiental de un producto (EPD en sus siglas en inglés) es un certificado que avala su eficiencia o impacto ambiental y constituye la base para obtener los datos que confirman que un edificio cumple con los requisitos medioambientales requeridos. Estos requisitos están establecidos en el mandato de la Comisión Europea para el desarrollo de una normativa en el campo de "Sostenibilidad de los Edificios". El EPD está basado en normas ISO, reconocidas internacionalmente. Las Declaraciones Ambientales de Producto forman parte de un etiquetado ecológico clasificado en tres tipos. Dentro de la construcción, se emplea el etiquetado Tipo III, que ayuda a evaluar la totalidad del edificio. Mediante la metodología del análisis del ciclo de vida (ACV) se recogen los datos de consumo de recursos y de emisiones ambientales durante todo el proceso de elaboración. Se cuantifica y evalúa la contribución resultante al efecto invernadero, a la eutrofización o acidificación del agua, a la destrucción de la capa de ozono o a la formación de niebla tóxica, entre otros. Este análisis proporciona una base de datos sistematizada y estandarizada para crear una evaluación ecológica de un edificio en el "sistema de construcción modular" a partir de declaraciones sobre productos de construcción individuales. En este análisis se toma en consideración todo el ciclo de vida del edificio, desde la fase de construcción con sus posibles rehabilitaciones hasta su demolición y los desechos ocasionados, obteniendo así datos sobre su contribución a la eficiencia energética y otros aspectos relacionados con la sostenibilidad. La declaración ofrece además datos sobre las propiedades técnicas, que son necesarios para evaluar el rendimiento de los materiales de construcción en el edificio en cuanto a durabilidad, aislamiento térmico o influencia en la calidad del aire interno. La declaración ISO-Tipo-III está dirigida a muchos agentes relacionados con estas declaraciones cualitativas del rendimiento ambiental de los productos de construcción: planificadores, arquitectos, empresas de construcción, inmobiliarias, gerentes de instalaciones y, por supuesto, empresas relacionadas con la fabricación y suministro de las materias primas.
¿Necesita la piedra natural una Declaración Ambiental de Producto?
¿Realmente necesita el sector de la piedra natural una declaración ambiental de producto para su negocio? ¿No basta con decir que la piedra natural es un producto verde, que procede directamente de la naturaleza? No, ya no. En la Unión Europea existe ahora la regulación de Productos de Construcción, CPR (www.cpr.eu), que obliga al sector de la construcción a seguir una serie de reglas si quiere permanecer dentro de la industria de la construcción.
El Reglamento de los Productos de Construcción
Este reglamento existe para asegurar una información fiable sobre productos de construcción en relación con sus rendimientos. Se ha conseguido proporcionando un "lenguaje técnico común", ofreciendo métodos de evaluación uniformes de los rendimientos de los productos de construcción. Estos métodos se han recopilado y armonizado en normas europeas (hEN) y en documentos de valoración europeos (EAD). Este lenguaje técnico común deben utilizarlo:
◼ los fabricantes cuando declaran el rendimiento de sus productos, pero también
◼ las autoridades de los Estados miembros de UE cuando especifiquen requerimientos para los productos, y
◼ sus usuarios (arquitectos, ingenieros, constructores...) a la hora de elegir los productos más adecuados para sus propósitos de construcción.
De acuerdo con el Reglamento de los Productos de Construcción (Art. 10), los Estados Miembros de la UE deben dar información sobre las reglas y regulaciones de los productos de construcción.
La piedra natural sólo puede cumplir ese requisito si proporciona una Declaración Ambiental de Producto. Es una "obligación" y algo positivo a la vez. ¿Por qué? La piedra natural no puede competir con los presupuestos de marketing de las industrias del vidrio o de la cerámica. La piedra natural sólo puede mostrar su superioridad si se aplican directrices científicas a los diferentes materiales de construcción.
¿Por qué se eligió a la consultora PE INTERNATIONAL, de Alemania, para realizar este estudio?
La sostenibilidad de un edificio depende de la calidad de los materiales de construcción. Por eso, desde el momento de su planificación ya se tiene en cuenta la probable sostenibilidad de los materiales a emplear. Nueve de cada diez grandes "Marcas Verdes" recurren a los servicios de PE INTERNATIONAL. Con más de 20 años de experiencia, es un proveedor líder de software de gestión de sostenibilidad y de servicios de consultoría para empresas grandes y medianas de todas las industrias. PE trabaja para cientos de multinacionales, tiene más de 1.500 cuentas de clientes en todo el mundo y posee la mayor base de datos medioambientales para procesos y productos en el mercado actual y las soluciones de software más utilizadas para la gestión de la sostenibilidad empresarial. Más de la mitad de sus expertos supera los 10 años de experiencia en sostenibilidad. En resumen: si todos los competidores de piedra natural han recurrido a PE INTERNATIONAL y si la UE y otros países aceptan los estudios realizados por PE, debemos utilizar los mismos métodos para evitar discusiones.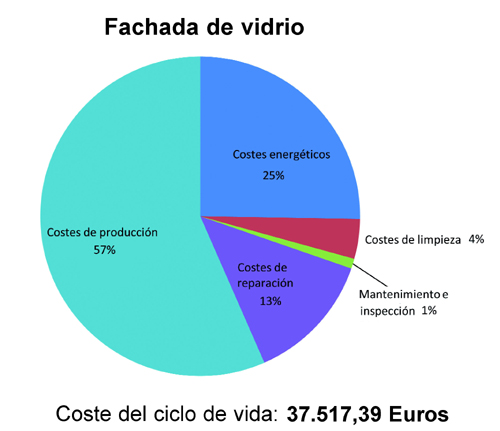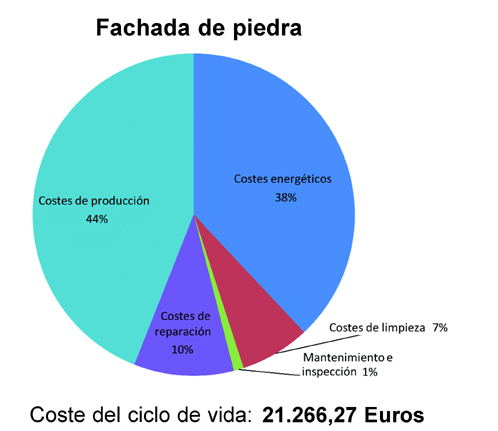 ¿Cuáles son los resultados del estudio de Declaración Ambiental de Producto?
A finales de mayo de 2014 se finalizó el estudio. Hasta ese momento estaban clasificadas por categorías más de 500 declaraciones ambientales de producto para materiales de construcción. Faltaba la piedra natural. El desarrollo de una DAP era una obligación si la industria de la piedra quería seguir desempeñando un papel dentro del negocio de la construcción. De otra manera, el consumo de piedra podría haberse encontrado con serios obstáculos. Con este estudio, la piedra natural puede competir en todas las categorías: una fachada de piedra natural es más eficiente energéticamente que una fachada de vidrio. Si hablamos de revestimiento duro para suelos, tiene más sentido utilizar piedra natural que cualquier otro material. Si leemos el estudio EPD sobre la piedra natural, (disponible en: construction-environment.com/hp7884/Natural-stone-products.htm) vemos que parece muy científico. ¿Ayuda esto al mercado? Sí, los especialistas de las grandes empresas de construcción o los arquitectos saben cómo calcular las cifras. La respuesta no es que la piedra natural, dentro de una escala de idoneidad donde cuanto menor sea la cifra mejor es la valoración, alcance 1.6 y la cerámica 5.8, porque hay que referirse siempre al edificio en concreto. Un ejemplo: si tenemos un edificio de oficinas en Dubai y necesita un revestimiento duro para el suelo de todas sus plantas, la pregunta es qué material utilizar. El arquitecto o el consultor tienen que hacer sus cálculos. ¿Cuántos metros cuadrados? ¿Cuál es el ciclo de uso y el ciclo de vida del edificio? ¿Aire acondicionado por todas partes? Como media, un edificio de este tipo significaría 5.7 para cerámica, 4.2 para cemento y 1.5 para piedra natural. Los datos exactos pueden variar de edificio a edificio, de país a país, pero la tendencia es clara: a largo plazo, la piedra natural supera a todos los demás.
¿Por qué debería un arquitecto elegir piedra natural? Un ejemplo
Un ejemplo donde el estudio EPD sirvió de ayuda a los arquitectos para elegir piedra natural es la Opera Tower de Frankfurt (Alemania). La pregunta que se hacía Tishman Speyer, empresa desarrolladora del proyecto, era: ¿qué material elegir para la fachada y el interior del edificio? La primera elección fue una mezcla de vidrio y cerámica, pero la aplicación de la declaración ambiental de producto a este proyecto proporcionó una visión más clara, ya que se llegó a la conclusión de que en un ciclo de vida de 50 años, el ahorro es de 16.251,12 Euros con una fachada de piedra natural.
Co-patrocinadores del estudio de declaración de producto ambiental para la piedra natural: www.wonasa.com y www.euroroc.net
Die EPD Studie - Umweltverträglichkeitserklärung für Baustoffe
ENVIRONMENTAL PRODUCTION DECLARATION as per ISO 14025 and EN 15804

Owner of the declaration
EUROROC - European & International Federation of Natural Stone Industries
Programme holder
Institut Bauen und Umvelt e.V. (IBU)
Publisher
Institut Bauen und Umvelt e.V. (IBU)
Declaration number
EPD-EUR-2013253-CBG1-EN
Issue date
07.05.2014
Valid till
06.05.2019

Tiles and Slabs from natural stone
Was ist eine EPD?
Nicht jedermann ist mit EPD vertraut. Deshalb eine einführende Erklärung über EPD:
Umweltverträglichkeitserklärungen (EPDs) bilden die Basis für eine Datensammlung, um die Umweltverträglichkeit von Gebäuden zu bewerten. Dieser Punkt wird in dem neuen Europäischen Standardwerk "Nachhaltigkeit von Gebäuden" festgehalten. Die EPDs richten sich nach ISO Standards und sind daher international abgestimmt. Sie dienen als Nachweis für Umweltauflagen im öffentlichen Raum. EPDs bilden die maßgebliche Basis für die Datenbewertung von Umwelteigenschaften eines Produktes in Bezug auf den Vertrieb und die Vermarktung.
Die meisten Baukomponenten werden zu einem Gesamtbauwerk addiert. Eine Typ-III Erklärung für Bauprodukte unterstützt die Einschätzung des Gesamtgebäudes und beeinflusst dessen Planung. Der Verbrauch von Baustoffen und deren Umweltverträglichkeit werden über den gesamten Herstellungsprozess festgehalten. Der Beitrag zum Grünhauseffekt, Überdüngung oder Übersäuerung von Wasser kann gemessen und eingeschätzt werden indem man den Lebenskreislauf des Bauproduktes betrachtet. Die Bewertung des Lebenszyklus verschafft darüber hinaus eine systematische und standardisierte Basis für Daten, um eine ökologische Einschätzung des Gebäudes zu geben indem man es aus den einzelnen Baustoffen modular zusammensetzt. In einer Gesamtbetrachtung wird die Lebensdauer des Gebäudes, die Bauphase mit möglichen Änderungen wie auch der Abbruch und die Beseitigung berücksichtigt. Energieeffizienz oder andere Gesichtspunkte nachhaltiger Bewirtschaftung von Gebäuden sind erkennbar.
Die Umweltverträglichkeitserklärung beinhaltet Aussagen zum Energieverbrauch und Nutzung anderer Rohstoffe und in welchem Ausmaß ein Beitrag zum Treibhauseffekt, Übersäuerung, Überdüngung, Zerstörung der Ozonschicht und zur Smogbildung erfolgt. Darüber hinaus werden detaillierte Angaben zu technischen Eigenschaften gegeben, die notwendig sind, um die Leistungsfähigkeit des Gebäudes in Bezug auf Dauerhaftigkeit, Hitze und Schallschutz oder auch die Qualität der Raumluft abzuschätzen.
Die ISO-Typ-III Erklärung richtet sich hinsichtlich der Umwelteigenschaften von Bauprodukten an unterschiedliche Zielgruppen: Planer, Architekten, Bauträger, Immobiliengesellschaften, Gebäudebewirtschafter und natürlich an Unternehmen, die sich mit der Herstellung und der Bewirtschaftung von Rohstoffen bis hin zum Gebäude selbst beschäftigen.
Braucht denn Naturstein eine EPD?
Eine gute Frage! Es ist sicher interessant eine EPD zu haben, aber ist sie für den Bau tatsächlich notwendig? Ist es nicht ausreichend zu sagen: Naturstein ist ein ökologisches Produkt, das direkt aus der Natur kommt und sich mit dem Wesen des Menschen bestens verträgt?
Nein, das reicht nicht mehr. Innerhalb der Europäischen Union haben wir nun die Bauproduktenverordnung (CPR, www.cpr.eu), die die Bauwirtschaft zwingt einer Reihe von Regularien zu folgen, wenn sie im Bausektor weiterhin eine Rolle spielen will.
Die Bauprodukteverordnung
Die Bauprodukteverordnung dient dazu verlässliche Informationen in Beug auf Baumaterialien und deren Leistungsfähigkeit zu geben. Dies wird dadurch erreicht, dass eine gemeinsame technische Sprache geschaffen wird, die einheitliche Messmethoden der Leistungsfähigkeit von Baustoffen voraussetzt. Die Methodik ist in vereinheitlichten europäischen Standards (hEN) und europäischen Bewertungsdokumenten (EAD) festgelegt. Diese gemeinsame Sprache gilt für:
◼ Hersteller, wenn sie die Leistungsfähigkeit ihrer Materialien beschreiben, aber auch für
◼ die Entscheidungsträger der Mitgliedsstaaten, wenn sie Vorgaben für Baustoffe machen und
◼ für Nutzer (Architekten, Ingenieure, Bauträger,…), wenn sie die am besten geeigneten Ma- terialien für den Zweck ihres Bauvorhabens suchen.
Nationale CPR-Kontaktstellen
Gemäß Artikel 10 der Bauprodukteverordnung müssen die Mitgliedsstaaten Informationsstellen für das Regelwerk der Baustoffe einrichten. Naturstein kann diese gesetzlichen Erfordernisse nur dann erfüllen, wenn er eine EPD aufweisen kann. Dies ist ein "Muss", aber gleichzeitig auch eine gute Sache. Warum? Naturstein kann nicht mit dem Werbebudget der Glas- oder Keramikindustrie mithalten. Naturstein kann nur dann seine Überlegenheit zeigen, wenn dieselben wissenschaftlichen Richtlinien für die verschiedenen Baumaterialien angewendet werden.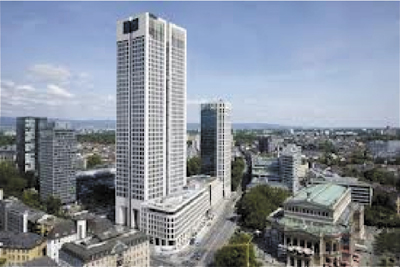 Warum wurde PE INTERNATIONAL aus Deutschland für die Studie ausgewählt?
Die Nachhaltigkeit eines Gebäudes hängt von der Qualität der Baustoffe ab. Das ist der Grund dafür, dass die vorgesehenen nachhaltigen Baustoffe schon im Stadium der Planung samt den möglichen Lieferquellen in Erwägung gezogen werden. Neun von zehn führenden grünen Warenzeichen benutzen PE INTERNATIONAL. Mit mehr als 20 Jahren Erfahrung ist PE INTERNATIONAL unbestrittener Weltmarktführer in Bezug auf Lösungen bei Nachhaltigkeitsfragen. PE stellt eine Bandbreite von einschlägiger Software im Nachhaltigkeitsbereich und Beratungsleistungen für große und mittlere Unternehmen über alle Industriezweige hinweg zur Verfügung. Als einziger Spieler mit einem Lösungsportfolio von der Wiege bis zur Bahre stellt sich PE Anforderungen an die Nachhaltigkeit wie kaum ein zweites Unternehmen: PE hat mehrere hundert internationale Unternehmen und mehr als 1500 Kunden weltweit und die größte, selbstverwaltete Datenbasis über Nachhaltigkeit auf dem Markt. Mehr als die Hälfte der Fachleute haben mehr als zehn Jahre Erfahrung auf dem Gebiet der Nachhaltigkeit.
Kurze Antwort: Wenn alle Wettbewerber im Sektor der Baumaterialien PE INTERNATIONAL nutzen, müssen wir in derselben Liga spielen. Die EU und nationale Behörden akzeptieren PE, was hilft, weitere Diskussionen oder sogar länderspezifische Untersuchungen auszuschließen.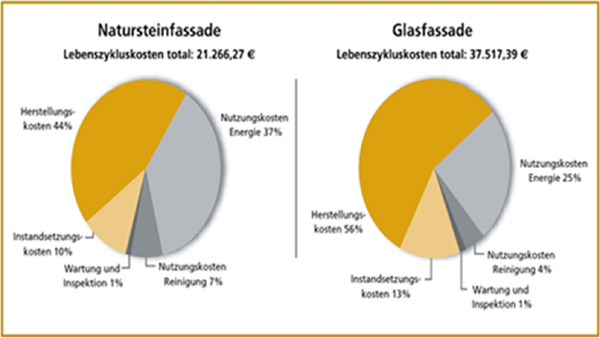 Was waren die Ergebnisse der EPD Studie?
Ende Mai 2014 hatten wir schließlich alle Papiere. Zurzeit gibt es mehr als 500 Umweltverträglichkeitserklärungen (EPDs) für Baustoffe nach definierten Kategorien. Naturstein fehlte noch. Die Entwicklung einer EPD war eine Notwendigkeit für die jeweilige nationale Steinindustrie, um im Geschäft am Bau weiterhin eine Rolle zu spielen. Wir sind froh, dass die weltweite Steinfamilie den Ernst der Lage verstanden hat. Ansonsten würde der Verbrauch von Naturstein drastisch beeinträchtigt werden. Mit der EPG können wir in allen Kategorien mithalten: Eine Fassade aus Naturstein verbraucht weit weniger Energie als eine solche aus Glas. Für harte Bodenbeläge ist Naturwerkstein das beste vorstellbare Material in Bezug auf Nachhaltigkeit.
Wenn man in das Register von IBU Berlin (google IBU Berlin, gehen Sie auf EPD und dann auf EPD per Kategorie) findet man Naturstein und: Die EPD vermittelt einen sehr wissenschaftlichen Eindruck, hilft es im Wettbewerb? Ja, die Fachleute in den großen Bauunternehmen oder die Architekturbüros wissen, wie man mit diesen Zahlen umgeht. Die Antwort liegt nicht darin, dass man etwa Naturstein mit 1,6 und Keramik nur mit 5,8 bewertet, sondern man orientiert sich immer an den jeweiligen Daten des konkreten Gebäudes.
Ein Beispiel: Wenn man ein Bürogebäude in Dubai hat und sich die Frage nach dem richtigen Hartbodenbelag stellt, muss überlegt werden. Der Architekt oder der Berater müssen rechnen. Wie viele Quadratmeter umfasst der Auftrag? Die Nutzung und die Lebensdauer des Gebäudes? Braucht man überall Klimaanlagen? Für ein Durchschnittsgebäude würde dies für Keramik 5,7 bedeuten, für Zement 4,2 und für Naturstein 1,5. Die genauen Daten mögen von Gebäude zu Gebäude variieren, von Land zu Land verschieden sein, aber die Tendenz ist klar: auf lange Sicht übertrifft Naturstein alle anderen Materialien.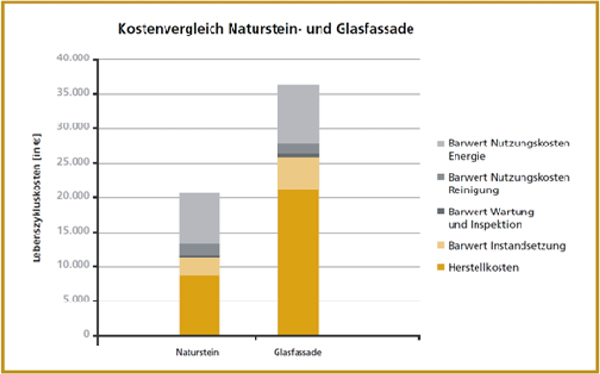 Warum sollte ein Architekt Naturstein wählen? Ein Beispiel.
Ein Beispiel, wo die EPD Studie den Architekten half Naturstein zu wählen, ist der Opernturm in Frankfurt am Main.
Die Frage für den Bauherrn TishmanSpeyer: Welches Material nehmen wir für die Fassade, für den Innenausbau des Gebäudes? Die Wahl fiel auf eine Mischung von Glas und Keramik als Favorit, aber dank der EPD hatte man für dieses Projekt eine klare Entscheidungsgrundlage, die eindeutig zugunsten von Naturwerkstein ausfiel.
Die prozentuale Aufteilung der Lebenszykluskosten bezogen auf 14,7 m² über 50 Jahre. Man spart für eine derartige Fläche mehr als 17.500 Euro.
Die vollständige Studie ist beim DNV, Sanderstrasse 4, 97070 Würzburg erhältlich
Für weitere Fragen: office@euroroc.net
Träger der EPD Studie für Naturwerkstein: www.wonasa.com & www.euroroc.net
Do You Know?
Do You Know?
1. Natural Stone extraction is clean mining.
Unlike mining of many other minerals, in extraction of natural stone there is no use of chemicals or other contaminating substances which can degrade the neighbouring environment for decades, if not centuries. Natural Stone is clean mining. The residues left over can be applied directly to fill the exploited parts of the quarry. In the complete closed circuit of the extraction process, the processing and devolution of natural stone to nature means little loss is produced.
2. Natural Stone is compatible with the environment.
Being a natural material it does not contain any type of substances harmful to health. Natural stone can be used without any risks in the food sector. It is not inflammable, for example. Even in the case fire no harmful substances are released in the air.
3. Natural Stone is the biggest employment generating material.
In our current times where the greatest urgency of societies, both in the developing and developed world, is to create employment, there is no other material that creates as much employment as the natural stone industry. Studies have revealed that for every one job created in extraction there is a multiplier effect and a further 18 jobs are directly created in processing, transportation and installation of natural stone, and an additional 60 indirect jobs are created. More jobs are created by the use of natural stone in its application compared to other competitive materials.
4. Natural Stone is frequently the biggest economic development industry in undeveloped areas.
In most parts of the world natural stone quarries are located in the most economically underdeveloped parts of a country, far away from urban centres. The industry built around extraction and processing of natural stone is often the only if not the biggest economic wealth generator in these areas, and the biggest source of meaningful, stable employment for local people and economic development.
5. Natural Stone offers unlimited possibilities in colours, textures and finishes.
There is no other construction material that has as many varieties of colours and textures as natural stone. The range and variety is almost unlimited through the different treatments and finishes of the surface. The builders, architects and designers have at their disposal a wide range of products which they can adapt to any desired environment. For any kind of requirement there exists a type of natural stone apt for use of construction material.
6. Every single stone is individual and unique.
The greatness of natural stone is that no two pieces are the same, every stone is unique-unlike artificial industrial products which are all characterized by uniformity. It is a unique product, created over hundreds of millions of years of evolution in the creation of the Universe. Natural stone reveals the history of its formation.
7. Natural Stone ages better than any other material
While several construction materials wear out over time, stone covers itself with a natural layer that enhances its beauty. Natural stone can be cleaned easily and economically. Stone pavements can be restored to their original state. Moreover, the lifetime of natural stone is extraordinarily long.
8. Natural Stone is economical.
In impartial studies it has been demonstrated that, if the total costs of construction material is considered over a lifecycle time period of 30 or more years, natural stone is significantly more economical than other artificial materials. The initial investment costs, sometimes relatively higher, are easily compensated later with lower energy costs, lower maintenance costs and longer life. Less maintenance and cleaning is required.
9. Buildings with Natural Stone use much less energy.
Stone has good conductivity and thermal capacity. As a material for wall cladding, stone absorbs the solar radiation and avoids undesired heating of buildings. Studies have demonstrated that the energy demand of buildings with stone cladding oscillates between 100 and 150 kWh/m2, while those of glass facades require energy of between 300 to 700 kWh/m2 for use in heating and refrigeration.
10. Natural Stone is highly durable.
In pavements of granite and other similarly strong materials, for example, there is hardly any wearing out, including after several decades or centuries in use.
Natural Stone is simply the Best Choice, by far...
WONASA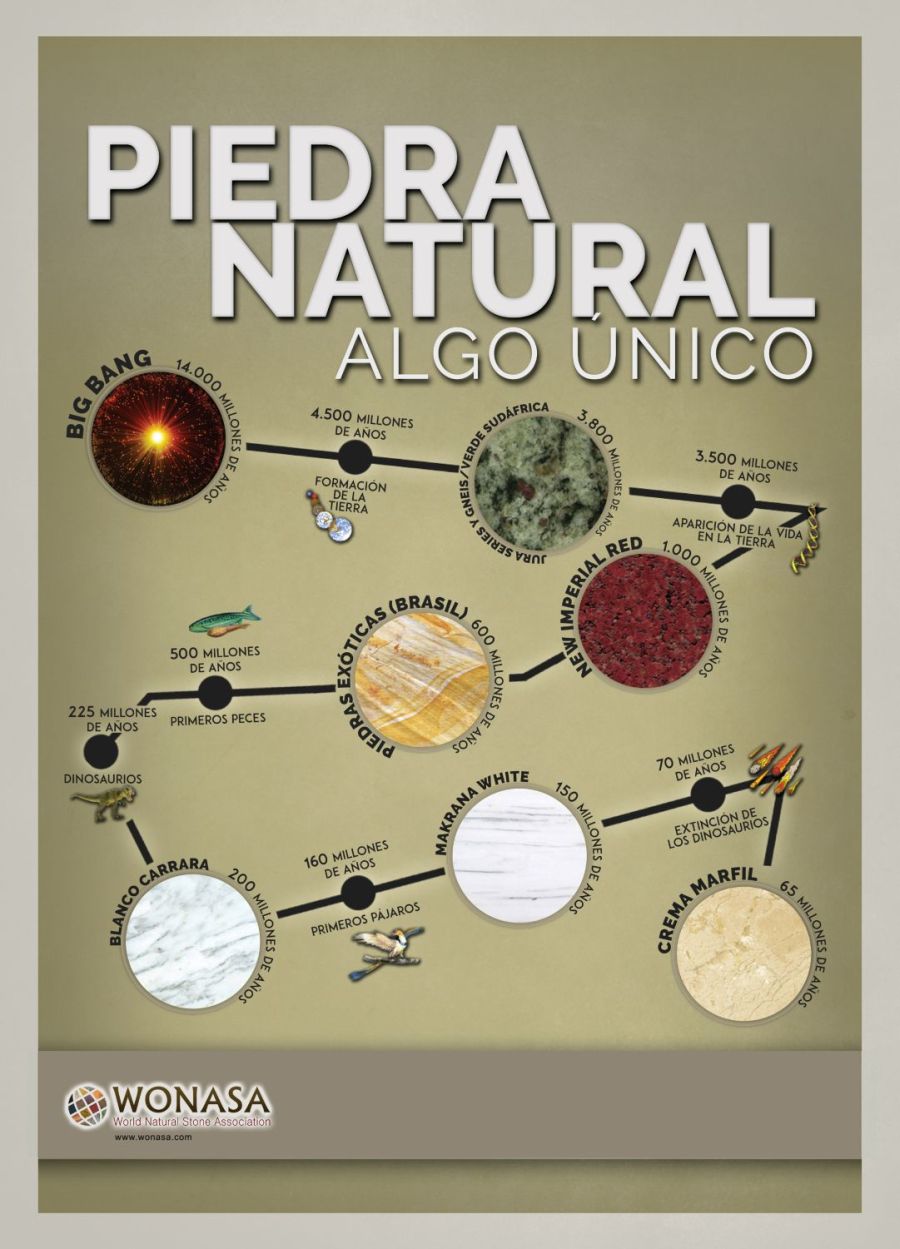 ЗНАЕТЕ ЛИ ВЫ, ЧТО?
1. Добыча натурального камня чище разработки других месторождений
В отличие от разработки месторождений многих других минералов при добыче камня не используются химические средства или иные загрязняющие составы, десятилетиями, если не столетиями негативно влияющие на окружающую среду. Добыча камня – это более чистое производство, чем разработка других месторождений. Оставшиеся отходы могут быть использованы непосредственно для заполнения разработанных участков карьера. В полностью замкнутом цикле процесса добычи, переработка и возврат натурального камня в природу означает причинение меньшего ущерба.
2. Натуральный камень совместим с окружающей средой
Являясь натуральным материалом, он не содержит никаких веществ, причиняющих вред здоровью. К примеру, он не горюч. Даже при возникновении пожара в воздух не выделяется никаких вредных веществ.
3. Натуральный камень, как материал, создает больше всего рабочих мест
В настоящее время, когда актуальной проблемой как в развивающихся странах, так и в развитом мире, является вопрос занятости, ни один другой материал не создает так много рабочих мест, как натуральный камень в камнеобрабатывающей промышленности. Исследования выявили, что каждое созданное при добыче камня место дает эффект умножения и появляются еще 18 рабочих мест напрямую связанных с обработкой, транспортировкой и установкой изделий из натурального камня, а также еще 60 дополнительных мест, косвенно связанных с камнем. При использовании натурального камня создается большее количество рабочих мест по сравнению с другими соперничающими материалами.
4. Натуральный камень часто является крупнейшей отраслью развития промышленности в неразвитых регионах
В большинстве частей света каменные карьеры расположены в наиболее экономически неразвитых регионах страны, вдали от городских центров. Промышленность, созданная вокруг мест добычи и обработки натурального камня часто является единственным, если не самым большим средством экономического развития в этих регионах, а также крупнейшим источником целенаправленной и устойчивой занятости для местного населения и развития экономики.
5. Натуральный камень предлагает неограниченные возможности по цвету, текстуре и отделке.
Нет ни одного другого строительного материала, у которого было бы такое количество разновидностей цвета и текстуры, как у натурального камня. Диапазон и разнообразие практически беспредельны, благодаря различным методам обработки и отделки поверхности. Строители, архитекторы и дизайнеры имеют в своем распоряжении широкий ассортимент продукции, которую они могут адаптировать к любой желаемой среде. Для любой потребности существует вид натурального камня, пригодный для использования в качестве строительного материала.
6. Любой камень – единственный и неповторимый
Величие натурального камня в том, что не существует двух одинаковых камней, каждый камень уникален в отличие от искусственных изделий серийного производства, все из которых характеризуются однообразием. Это уникальный продукт, создававшийся в течение сотни миллионов лет эволюции в процессе создания Вселенной. Натуральный камень раскрывает историю своего образования.
7. Натуральный камень выдерживает старение лучше любого другого материала
В то время как некоторые строительные материалы со временем изнашиваются, камень покрывается естественным слоем, улучшающим его красоту. Очистка натурального камня проста и экономична. Каменные мостовые можно реставрировать до их оригинального состояния. Кроме того, срок службы натурального камня необычайно долговечен.
8. Натуральный камень экономичен
Результаты объективных исследований показывают, что если общая стоимость строительного материала рассматривается исходя из жизненного цикла сроком 30 или более лет, натуральный камень значительно более экономичен, чем другие искусственные материалы. Размеры первоначальных капиталовложений, часто относительно высокие, легко компенсируются позже, благодаря более низким энергетическим и эксплуатационным затратам, большей долговечности. За камнем требуется меньше ухода.
9. Здания с использованием натурального камня сохраняют энергию
У камня хорошая электропроводность и теплоемкость. В качестве материала для облицовки стен камень поглощает солнечную радиацию и не допускает нежелательного нагрева зданий. Исследования показали, что потребление энергии зданиями с каменной облицовкой колеблется между 100 и 150 киловатт-час/ м2, тогда как стеклянные фасады требуют энергии в диапазоне от 300 до 700 киловатт-час/ м2 для обогрева и охлаждения зданий.
10. Натуральный камень чрезвычайно долговечен
К примеру, мостовые из гранита или другого такого же прочного материала почти не подвергаются изнашиванию после десятилетий или столетий использования.
Вне всяких сомнений, натуральный камень – это явно лучший выбор…
По инициативе ВСЕМИРНОЙ АССОЦИАЦИИ НАТУРАЛЬНОГО КАМНЯ (WONASA)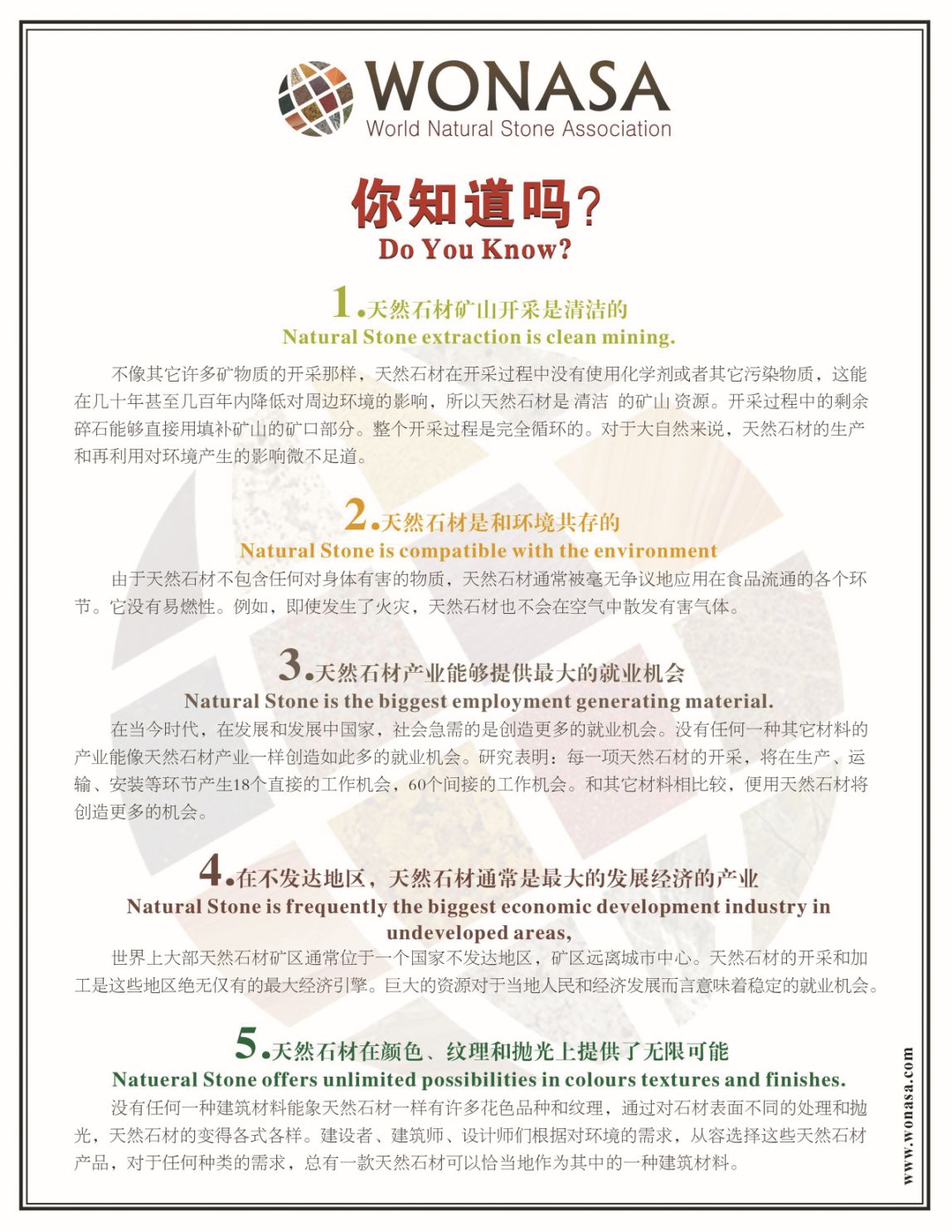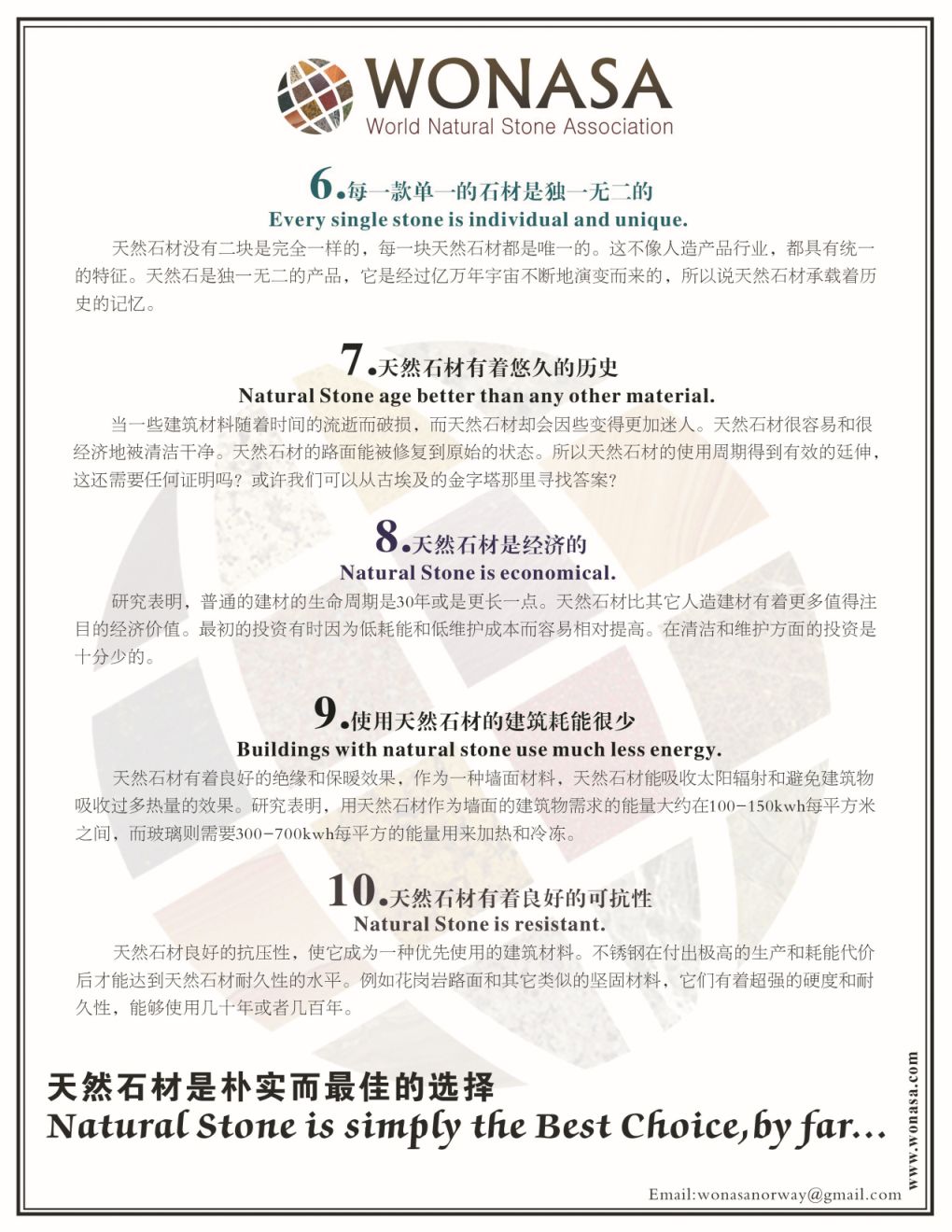 Granite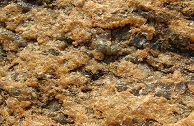 Granite is currently found only on Earth, where it forms a major part of continental crust. The patterns and rich tones of granite never fail to inspire. Simply captivating, granite is affordable, easy to install and virtually indestructible.
Formation
Granite is formed underground by the cooling of magma (molten rock). Deep within the earth, beyond the mantle layer is a deep layer of molten rock. The molten rock is formed when the naturally occurring radioactive elements within the ground break down and decay. This decaying reaction of the material releases large amounts of heat which melts the rocks around it. As geological events happen such as the moving of Earth's plates or the build-up of pressure from the heat, the magma is pushed toward the surface. As the magma gets closer to the surface it also cools, creating internal igneous rocks. One of such rocks is granite. Granite can be a mixture of mainly quartz and feldspar but also may contain mica.
Extraction
Usually Granite is buried under sedimentary rocks which make up most of the Earth's surface. The challenge is to extract granite as much as possible from the quarry while losing as little as possible due to damage during the extraction process.
Miners start by a geological survey of the deposit site. They outline a section of solid rock wall and they start by drilling holes along the outline. They feed explosive cables into the holes and set the explosion off. The explosion detaches the section. They use a combination of rock drills, steal pegs, plates and wedges to cut the granite layer and cut it down further, until they have blocks measuring to the required block size. The blocks may be small but each one weighs more than 40 tons.
Processing
Granite is one of the strongest forms of stone available on Earth. They last for centuries and are very durable. For this reason people prefer granite at public buildings.
In the processing plant the granite block is cut into the desired shape and size by using a Gangsaw or Multiwire saw or a Block cutter. It could take anywhere between 8 hours to 7 days to cut a single block of granite depending on the technology used for cutting.
After sawing, granite is sent to epoxy process to be coated with a protective layer. It is the sent to the polishing machines for a smooth and shiny polish. A perfectly polished black granite can even be used as a mirror.
Marble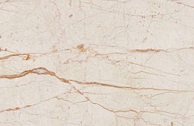 Marble is one of the favourite types of rock used in formal settings. Also, the fact that it is easy to work with makes it useful for many different kinds of projects. The Romans and Greeks were the first to use marble for their sculptures; the main reason being its soft nature. It was easy for the Greeks and Romans to use their primitive tools to cut intricate shapes from the marble.
Formation
Marble is a metamorphic rock composed of recrystallized carbonate minerals, most commonly calcite or dolomite. Metamorphism causes variable recrystallization of the original carbonate mineral grains. The resulting marble rock is typically composed of an interlocking mosaic of carbonate crystals. Primary sedimentary textures and structures of the original carbonate rock have typically been modified or destroyed.
Extraction
Marble is extracted from marble quarries today with almost the same techniques as were used in ancient times. Excavation and clearing of the soil layers are continued until the marble layers are located. Extraction operations are initiated by the cutting of step-like banks of rock blocks descending from the top to bottom and from these steps the individual marble blocks are split off.
The process of block extraction is conducted by quarry masters and workers using rock drills, diamond wires, etc. Channels are cut by the stone cutters between the main rock and the base of the block according to the required dimensions for the block.
In ancient times, wooden wedges were inserted into channels between the main block and the desired block and soaked with water. The marble blocks were parted from the main rock due to the pressure exerted through the swelling of these wooden wedges, as they were repeatedly soaked with water. The extraction methods employed were almost always the same, except for slight differences caused by the size and type of the block.
Processing
At the processing plant the marble block is set up so that different pieces of marble can be cut out of the large blocks. A giant saw is used to cut the marble into more manageable pieces.
To make large slabs, the marble is cut using Gangsaws. These have long steel blades with synthetic diamond teeth. They cut the marble block into slabs of required thickness. It can take anywhere between 2 days to a week to cut the marble into useful slabs.
Another way to cut the block is by using giant saws to cut up the marble into more manageable pieces. Some of the blades on the giant saws are up to 3.5m wide. It can take up to a week to cut the marble enough to break into usable sections.
Travertine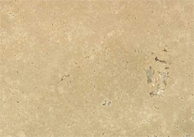 Travertine is both sophisticated and casual, making it the failure-proof option for any style direction.
Formation
Travertine is a terrestrial sedimentary rock and is a form of limestone deposited by mineral springs. Travertine often has a fibrous or concentric appearance and exists in white, tan and cream-colored varieties. It is formed by a process of rapid precipitation of calcium carbonate, often at the mouth of a geothermally heated hot-spring or in a limestone cave.
Sandstone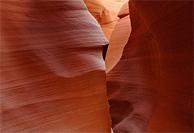 Rich and natural tones speak to the organic charm of sandstone, while the polished rock surface simply takes your breath away.
Sandstone is a clastic sedimentary rock composed mainly of sand-sized minerals or rock grains.
Formation
They are formed from cemented grains that may either be fragments of a pre-existing rock or be mono-mineralised crystals. The cements binding these grains together are typically calcite, clays, and silica.
Sandstone is formed when layers of sand accumulates as the result of sedimentation either from water (like a stream or lake) or from air (like a desert). Sedimentation occurs by the sand settling out from suspension. Once it has accumulated the sand becomes sandstone when it is compacted by pressure of overlying deposits and cemented by the precipitation of minerals within the pore spaces between sand grains. The most common cementing materials are silica and calcium carbonate which is often derived either from dissolution or from alteration of the sand after it was buried.
Limestone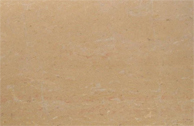 Limestone is a sedimentary rock composed largely of the minerals, calcite and aragonite, which are different crystal forms of calcium carbonate. Like most other sedimentary rocks, limestone is composed of grains; however, most grains in limestone are skeletal fragments of marine organisms such as coral or foraminifera.
Limestone makes up about 10% of the total volume of all sedimentary rocks. Most cave systems are through limestone bedrock. Limestone often contains variable amounts of silica and varying amounts of clay, silt and sand carried in by rivers.
The primary source of the calcite in limestone is most commonly marine organisms. Some of these organisms can construct mounds of rock known as reefs. Below about 3,000 meters, water pressure and temperature conditions cause the dissolution of calcite to increase nonlinearly, so limestone typically does not form in deeper waters.
Because of impurities, such as clay, sand, organic remains, iron oxide and other materials limestones exhibit different colors.
Slate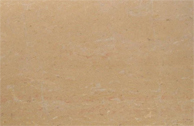 An ocean of metallic shades created by the swirling tones of copper, blue, gray, brown and other earthen hues transcend the functional attributes of slate.
Formation
Slate is a foliated , fine-grained , homogeneous metamorphic rock derived from a sedimentary rock composed of clay or volcanic ash through metamorphism. The resulting foliation may not correspond to the original sedimentary layering. When slate is extracted in the quarry, slates will form smooth flat sheets of stone. Slate is frequently grey in color especially when seen. Slate also occurs in a variety of colors even from a single locality.